What is an Audio Engineer?
Audio engineering is the application of science to design, analysis and problem-solving in sound recording and audio production, and it is a key aspect of all areas of modern computing, communications and entertainment. If you are technically minded with a strong science or technology background and possess a passion for music and audio, this course is ideal.
An audio engineer works with the technical aspects of sound during the processes of recording, mixing, and reproduction. Audio engineers often assist record producers and musicians to help give their work the sound they are hoping to achieve. For example, an audio engineer will piece together parts of a song, use auto-tune on a recording, and/or add synthetic sounds to a track. Audio engineers are different from producers. However, some audio engineers go on with their careers to double as producers or assume the role of producer. There are several subfields of audio engineering that one can become involved in.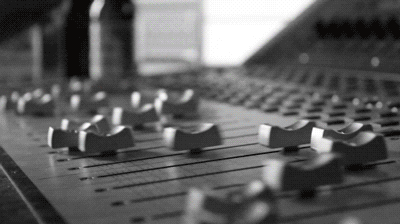 Meet the Audio Engineers…
Katherine Miller – An internationally renowned, award-winning, sound engineer. Miller has been at the board recording hundreds of sessions during the past thirty years. Miller began her career in the 1980s at Platinum Island Studios and Skyline Studios. She worked on numerous pop music sessions before striking out on her own to work with Mariah Carey and C & C Music Factory for the better part of 2 years. Read more here >>
Robin Kinnie – Founder and CEO of Motor City Woman Radio Network, an internet-based radio station featuring an all-women lineup of hosts. She amplifies the voices of women through podcasts and live remote broadcasts. Read more here >>
Marcella Araica – Araica is an American recording and mixing engineer, who has recorded and mixed tracks for artists including Britney Spears, K Michelle Madonna, Pink, Duran Duran and Keri Hilson. 
Find more female audio engineers here >>
Find out more about Audio Engineering…
Recommendations for courses >>
This one includes lot's of different types of audio engineering >>
---