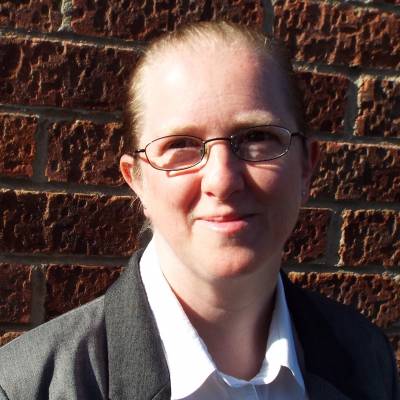 Meet Dorothy Pipet – a Design Engineer in Alstom's Signalling Division. Dorothy has lots of experience in UK Mainline Signalling.
Early Career
After completing a Master's degree in Engineering, Dorothy's first role was in a research position working with gas transmission. Then, she began working as a Trainee Engineer within the signalling design office and like the company names over the past 20 years (Bombardier, Balfour Beatty, Signalling Solutions and Alstom)  Dorothy has evolved; taking on roles such as:
Signalling Designer
Principles  Designer
Design Verifier
Design Delivery Manager
All of these roles lead to her current role as a Design Engineer, working on the Victoria Phase 5 Resignalling Project.
Getting Into Industry
Dorothy has a theory about how people get into the industry: "either through inheritance or by accident".
After finding her first railway role whilst facing redundancy Dorothy got into the industry by accident, but it's safe to say that she has flourished. She enjoys the sense of achievement when completing a  project and being able to say "We did that" as well as using her skills in complex problem-solving and evaluating technical solutions. Dorothy also enjoys passing on her experience through coaching and mentoring.
Skills
Day-to-day Dorothy uses a range of skills, arguably the most important being the need to be pedantic.  Dorothy explained that as all aspects of the role relate to safety-critical parameters, you can't be the type of person that says, "that'll do" and this takes character and the ability to ask the right questions.
Building relationships, particularly when working with clients is also a crucial part of her position. One in which you need the skill to explain what's in your mind, to bring tasks together into a system that works.
Looking Back
Whilst Dorothy has no regrets about her career journey, she would reconsider taking on a managerial role if there was an opportunity to start her career again. Though she learnt a lot during this time, Dorothy found that she didn't suit this type of role as she preferred the technical aspects.
If given the opportunity, Dorothy would also have liked to spend more time working in the Installation and Testing teams, to understand more about the issues that they face in the field.
Looking forward
Dorothy's advice is that "there is a job in the railway for everyone"; be curious; find out as much as you can and be willing to learn.
Over the coming months and years, Dorothy is looking forward to getting novel applications ready and commissioning the Victoria Phase 5 project in 2024.