I attended Penn State University for undergrad where I received a BS in Materials Science and Engineering with a minor in Mathematics. Then I went to graduate school at Duke University and got a masters degree in Electrical and Computer Engineering and a PhD in Mechanical Engineering and Materials Science. After that, I did a post-doc at the University of Michigan, at the time I wanted to be a professor but then I decided it wasn't the career for me. So I started working at the National Institute of Standards and Technology (NIST) and now I am the Deputy Quality Manager at NIST.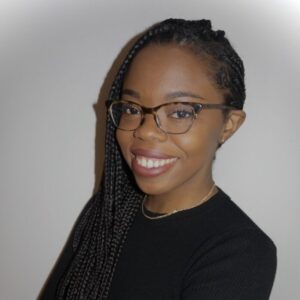 When did you first fall in love with science?
I have always been really curious about everything. I always wanted to know how things were made and tried to build things on my own, so it is hard to pinpoint a specific time. I have always been a scientist deep down, I think. Science hasn't always loved me back, it hasn't been easy for me at all. I struggled a lot, but I never lost my curiosity and hunger to know more.
What is your career highlight so far?
Starting Dope Labs Podcast with Zakiya. I never would've imagined doing something like this but it has been so much fun and so rewarding.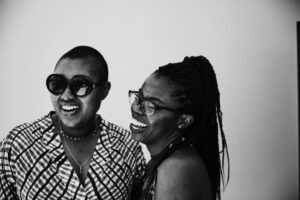 What is your favourite topic you have discussed on your podcast so far? And why?
It's so hard to choose just one but I think our episode on the psychology of friendship called "What About Your Friends?" was so fun. I also liked our episode on the Marvel Comics called "wakanda forever" where we talked about the physics in the MCU.
What are your top tips for future entrepreneurs?
I think a tip for an entrepreneur is to always be open to changing your mind or modifying your goals. Sometimes as entrepreneurs you get tunnel vision and so you can't see how to make your idea better or that your idea needs change. Always be open to constructive criticism and be willing to change course.
Who are your role models/were your role models growing up?
For me, it was (and still is) my parents. They are the most hardworking, kind, and generous people that I know. Everything I do, I do to make them proud and continue their legacy of success. 
And finally, what is your favourite food and why?
Hands down, it's pizza! Any pizza as long as it has extra cheese.
Thank you Dr Shodiyan from Dope Labs for answering all our questions.
You can find out more about Titi here >>
Listen to the Dope Labs podcast on Spotify here >>