She is known for her charity work and support for autism charities, as well as challenging gender stereotypes in the workplace.
In 1939, aged 5, she arrived in Britain as an unaccompanied child refugee to keep her safe ahead of World War 2. It was this experience that made Stephanie Shirley realise that she should do something worthwhile in her life because her life had been spared.
"I give back because I was given so much as a refugee by total strangers. How could I then not give back?"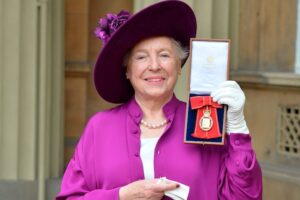 In school, she realised that she had a good mathematical ability and her school recommended that she should sit a test for a grammar school. Having acquired the seat, she noticed the lack of encouragement for girls to do science so she used to walk to the boy's school for maths and science lessons.
After leaving school, Shirley decided not to go to university because botany was the only science then available to her gender, so instead sought employment in a mathematics/technical field. In the 1950s, she took evening classes for 6 years to obtain an honours degree in mathematics.
Later on in her career, she set up a software company called FI Group and predominantly employed women with only 3 male programmers in the first 300 staff. She also adopted the name "Steve" to help her in the male-dominated business world, given that company letters signed using her real
name were not responded to.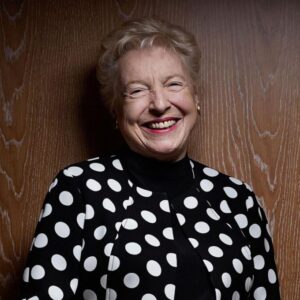 Shirley retired from the company at the age of 60 but now focuses on philanthropy work. She set up "The Shirley Foundation" to help those with autism disorders. Her charity work is inspirational and her passion and perseverance to make a difference is very motivating. She is very hard working and having faced many obstacles throughout her career, she still managed to succeed and use her experiences to help others.
"We waste too much time being afraid, when what we should really fear is wasting time"
Stephanie Shirley has written a memoir too. Feel free to have a look if you feel inspired by her work >>
---
This article was written by Yachna, Stemette Society member.
This article was last updated in June 2021.