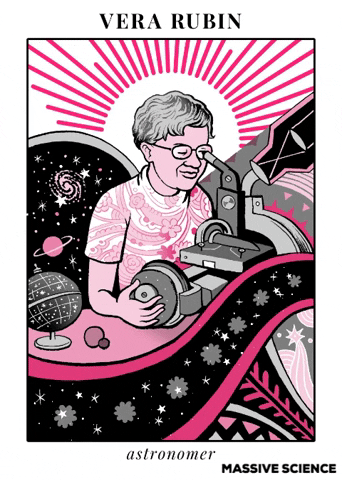 Vera's Early Childhood
Vera Rubin, born Vera Florence Cooper, moved to Philadelphia when she was 10. Every night in Philadelphia she would watch the stars from outside her bedroom window. Because of this, and her role model of Maria Mitchell (An American Astronomer who discovered the comet called 1847 VI), her love for astronomy was born. From here, Vera and her father (An Electrical Engineer) built a telescope from cardboard to track the meteors.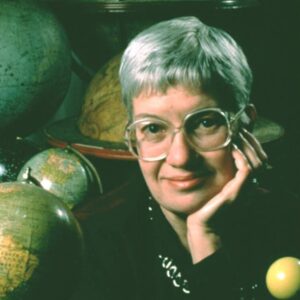 Discovering Astronomy
Following her love for astronomy, she studied Astronomy at college and completed both her Master's degree and PhD in Astronomy too- specifically the existence of the galaxies in clusters. This was an amazing discovery which she worked on throughout her life, but, as amazing as her discoveries were, they were not believed for a very long time, and were in fact confirmed by different scientists over a number of decades. She also conducted critical research on the rotation rates of galaxies.
Vera was considered very lucky to be able to complete her studies as it was not accepted that women could study astronomy, and she was rejected from some universities on the basis of her gender.
Vera's Fight For Gender Equality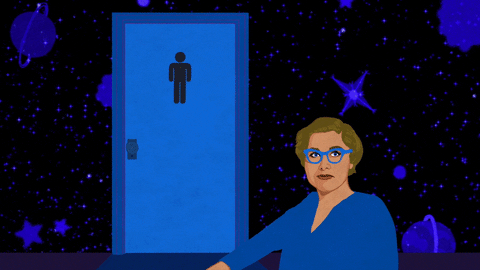 Sexist attitudes followed her throughout her career, and at times she was not allowed to use the observatories because she was a woman, as well as not being able to meet with her advisor as women were not allowed in the area. Despite this, she created her own women's restroom and fought to become the first woman to be allowed in the Palomar observatory. Because of this, she became a fierce STEM advocate and mentor for others.
Whilst looking back on her life, Vera said" Even [as a child] I was more interested in the question than in the answer, I decided at an early age that we inhabit a very curious world."