By definition Engineering is 'The branch of Science and Technology concerned with the design, building and use of engines, machines and structures'. By practice, it is often the application of maths and science to solve real-world problems. Engineering has a part in everything; from your genes to the tallest skyscrapers, the work of an engineer is all around you.
Engineering is one of the most exciting areas of STEM for many reasons. There is so much variety in the jobs in engineering which means that whatever you like or whatever your hobby is, there is a career for you. For example, if you love movies, you may enjoy the job of an SFX Engineer (they design special effect projects) or if you like programming, software engineering may just be what you want to do! There are 12 main areas of engineering including marine, aerospace, chemical engineering and much more! These 12 areas can become even more defined to create a really specific job that suits you well. In biomedical engineering, there are specialisms such as genetic engineering and prosthetics.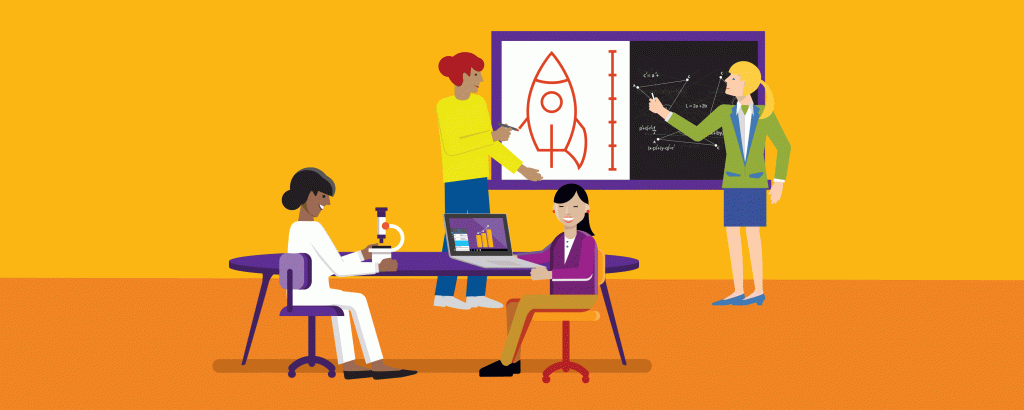 Recently, I did a day shadowing some biomedical engineers which opened my eyes to everything they could do. The Engineers can do things like 3D print hip bones from Titanium 64, print skin and 3D print trays to study bone cells – it seemed like 3D printing was the 'future' of biomedical engineering. It was a really educational day and I would encourage people to talk with adults about your future – who knows what opportunities they could offer.
So, to conclude this, three things that are good to remember are: whatever you enjoy, there is a job in STEM where you can do it! There are plenty of jobs available in engineering – by 2024 over 744,000 jobs need to be filled. And most importantly, STEM (and engineering) is for everyone!
As famous cosmonaut and engineer, Valentina Tereshkova, once said: 'Let us work together to overcome our differences'.
---
This piece was written by Stemette Alumni, Maddie. Meet Maddie here.