Childhood & Education
Bettye Washington was born in Texas. She attended segregated public schools and graduated from I.M. Terrell High School around 1952.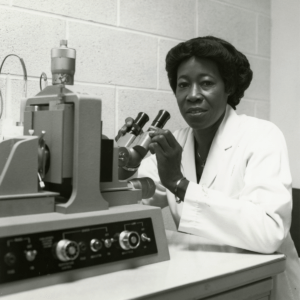 She entered Tuskegee Institute in Alabama, graduating with a Bachelor of Science in chemistry in 1955. For her PhD in physical chemistry, she attended Wayne State University in Detroit. She also taught undergraduate chemistry during this time. Her doctoral dissertation, "Determination of particle size distributions in emulsions by light scattering" was published in 1965.
Career
In the same year, 1965, Bettye joined the Dow Chemical Research Laboratory in Michigan where she would spend her entire scientific career. She was the first African-American woman to join the company in a professional position. At Dow, she researched colloid and latex chemistry, including interactions between latex and paper. In 1970, Dr Greene was promoted to senior research chemist at Dow Chemical. In 1973, she joined the Designed Polymers Research Division, again working with latex, to find polymers that could improve latex. She was quickly promoted to the position of senior research specialist by 1975.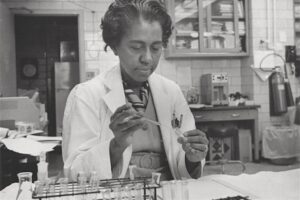 During her time at Dow, she obtained several patents for various modifications of latex. Included were
1985: Stable latexes containing phosphorus surface groups – a method of preparing a paper coating composition containing the addition of about 2-30% of modified latex-containing phosphorus surface groups.
1986: Composite sheet prepared with stable latexes containing phosphorus surface groups – employing emulsion polymerisation techniques for preparing modified latex.
1990: Latex-based adhesive prepared by emulsion polymerisation – the invention of a latex-based pressure-sensitive adhesive for coating conventional substrates to form an adhesive tape.
After decades of contribution to the science of polymers at Dow, she retired in 1990. She later passed away on June 16 1995.
Dr Greene dedicated her entire career to scientific research and in doing so, she pathed the way for women of colour in the science fields. She will always remain a pioneer of science and polymers.