(TW: Abuse)
Growing Up
Dr Sue Black is a computer scientist born in Hampshire in 1962. She left school at the age of 16 and had three children. After leaving her violent husband, she found shelter in a women's refuge with her children.
Sue studied a maths course at night, her favourite subject from school. She came top of the class alongside her female coursemate, above all the boys! Sue soon began an undergraduate degree in computing at London South Bank University. 
In 2001, Sue went on to earn a PhD in software engineering! In her PhD, she studied what is known as the 'ripple effect': a disturbance in a system causing an increasingly larger disturbance as it spreads. You will have noticed this when a droplet causes ripples in the water it lands in.
32 years ago today I ran away from violent home w my 3 small children to a @womensaid refuge. 6 months later I started a new life, got a council flat, studied maths at college, did a funded degree @lsbu, #CS #PhD, #OBE now Prof @durham_uni, 4 kids, 4 grandkids #livingthedream ❤️ https://t.co/qLmfZLw4ZJ

— Professor Sue Black OBE Keynote Speaker (@Dr_Black) December 18, 2019
Career
Dr Sue Black worked as a senior research associate at UCL and a head of the department at the University of Westminster. She founded a specialist group for women in tech within the British Computer Society, BCSWomen, in 2008 and chaired it for seven years. Sue is currently a Professor of Computer Science and Technology Evangelist at Durham University.
Alongside this, Sue is well recognised for her campaign for the restoration of Bletchley Park: the centre for code-breaking during World War II and home of the first programmable digital electronic computer. Sue utilised a blog and social media to raise awareness of the site. In 2015, she wrote a book about her campaign: Saving Bletchley Park.
Sue works to inspire and empower women in technology and is a strong leader and science communicator. She has appeared on TV, radio and written articles, as well as speaking at events. Over her career, Sue has received various awards for her work in technology, including her OBE in 2016 for services to technology.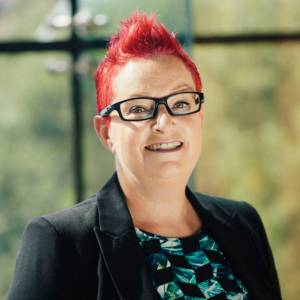 Legacy
Dr Sue Black has left a huge impact not only in her successful academic career but also in her activism and social liberation work. Without her, we may not be able to visit Bletchley Park to be inspired by the code-breaking and computing there! And this is just one step in her STEMazing legacy.BSCWomen continues to support women in tech and her social enterprise, #techmums, is creating and supporting tech-savvy mothers to keep up with their children online.